Business Value
BREAKTHROUGH IN YOUR MANUFACTURING PRODUCTIVITY
From warehouses, distribution centers, manufacturing, medical to other challenging environments, it can be costly to manage and scale huge manual labour resources, especially for 24/7 demanding operations.
Efficient
Automated, Intelligent Solution That
Boosts Operational Efficiency
Reduce frequent human errors & dwell time
As operational demands increase, human errors and dwell time cause inefficiency in production output, resulting in additional resources needed for rework and to gain back your customer's confidence.
OMRON Mobile Robots encourage learn workflow by supporting and automating manual transport tasks. This eliminates human errors and dwell time, allowing employees to focus on more complex human skills.
Smart, accurate detection of the shortest possible path
Automatic alternative route planning
Flexible factory layouts as pickup and delivery points can be easily added
Eliminate human errors / injuries associated with mobile equipment
Complement traditional automation e.g. conveyors
Can improve traceability of goods
Flexible
Flexible Design With High Payload Capacity
To Manage Goods Transportation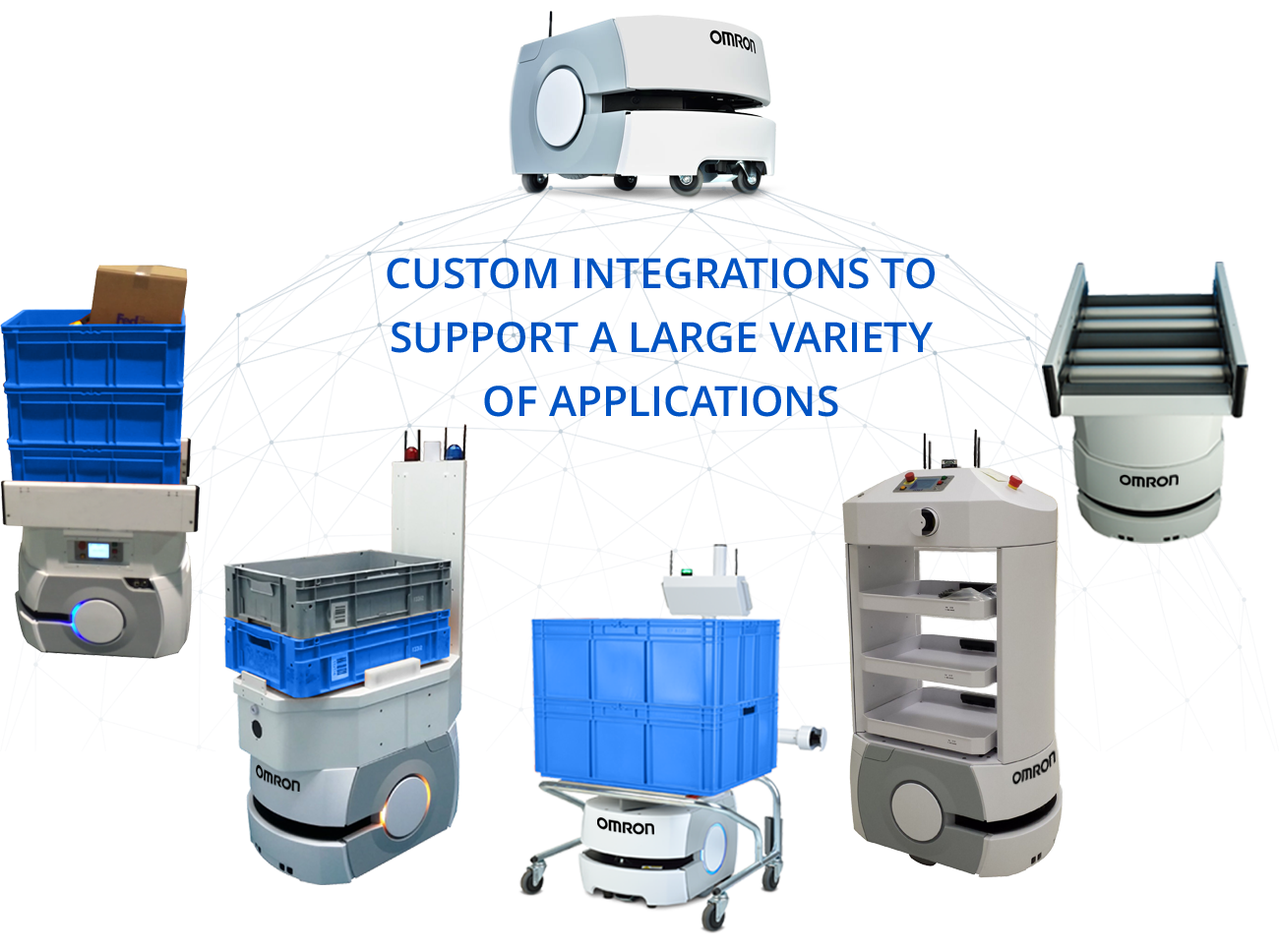 *Above configurations are for illustration purposes only.
Reduce employee fatigue & injury due to
intensive manual handling
Fatigue or injury can be common among workers who perform manual material handling overtime, especially in manufacturing and logistics related industries.
Ideal for transporting goods throughout warehouses, distribution centers and manufacturing facilities, OMRON Mobile Robots have a payload capacity up to 287lb (130KG). Its flexible design enables various custom integrations to support various applications.
Design can be customised for a variety applications and payloads
Easy conveyor-top integration
Supports collaborative robotic arm
Transports carts and totes
Power, IO, Wi-Fi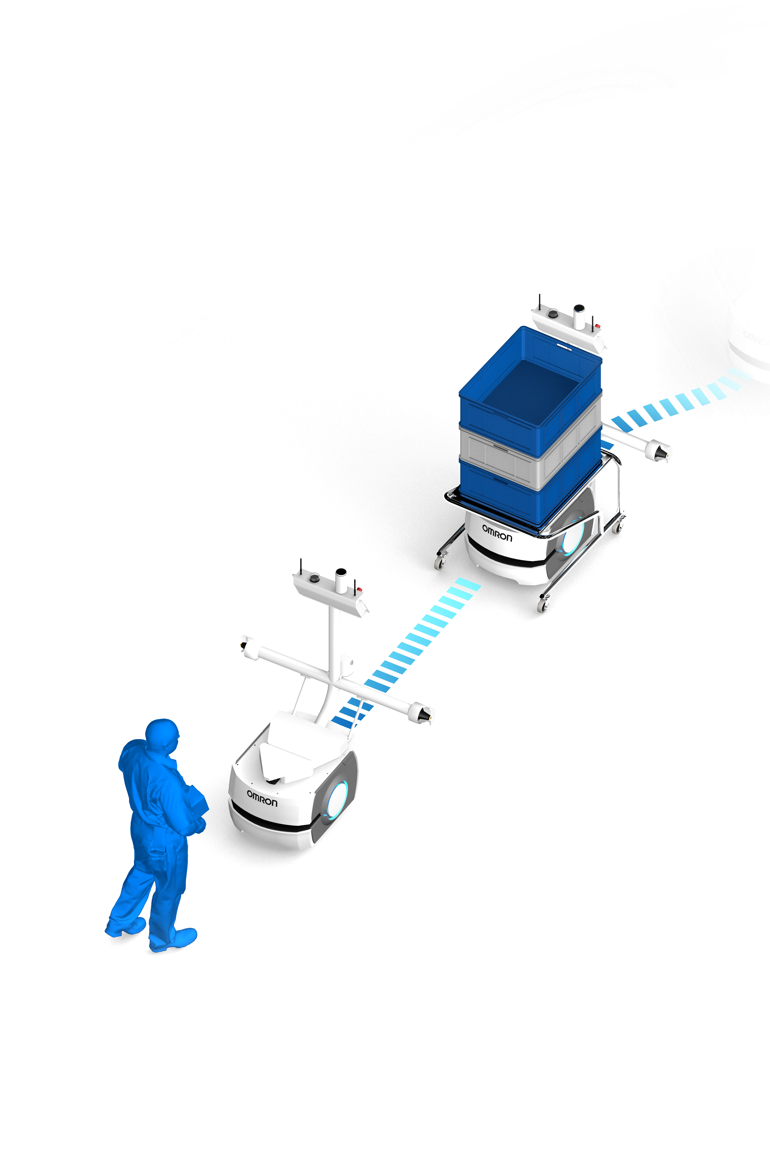 Safe
Designed To Work Safely Around People
Overcome safety issues when machines and people interact
Managing safety hazards at workplace is a top concern for using moving equipment.
OMRON Mobile Robots are designed to intelligently navigate around people and unplanned obstacles. Unlike other robots that can only follow a fixed path, or aren't centrally coordinated, OMRON Mobile Robots are equipped with on-board intelligence and sensors to avoid collision with humans and obstacles.
Capable of full safety compliance
Works collaboratively with people
Avoid static and moving obstacles
Easy addition of Emergency Stop equipment
Work Collaboratively In Fleets
Scale Up To Meet Operational Demands Fast
With Intelligent Fleets Of Mobile Robots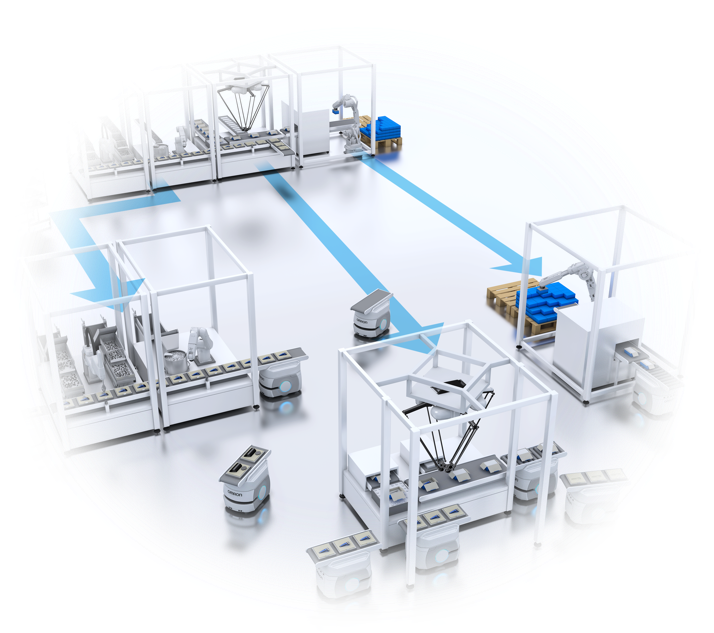 Overcome limited operational growth and flexibility
With increasing production demands, increasing manpower to meet production needs in a short span of time can be challenging. Intangible costs involve training of new workers, human errors and more.
OMRON Mobile Robots are designed to work collaboratively in a fleet. Achieve smart material handling and unlimited scalability with our autonomous intelligent vehicle today! With a central fleet manager that interact with the factory or warehouse management software such as MES or WMS, it provides traffic control for vehicle routing to optimize plant operations.
Job dispatch and management
Centralised configuration, mapping and communication
Traffic control for optimal vehicle routing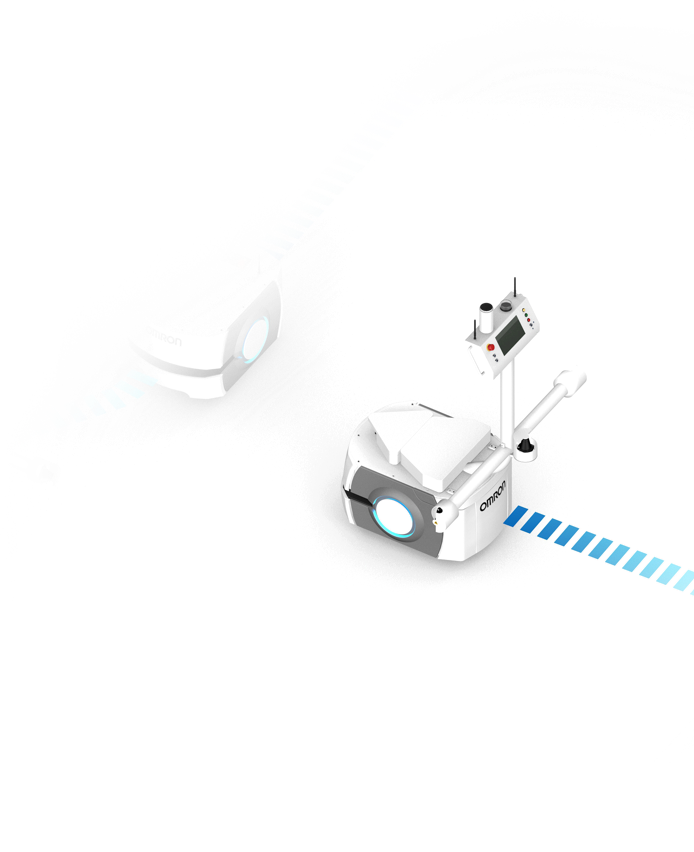 Easy To Deploy
Easy To Deploy. No Facility Modifications Required
Reduce Costly Infrastructure Investments To Deploy Robots
Traditionally, to deploy Automated Guided Vehicles (AGV), it often requires additional infrastructure modification such as floor magnets, tapes or laser beacons, which demands high cost and frequent maintenance.
Omron Mobile Robots are fully autonomous - it can self-navigate entirely based on the natural features of the facility. No costly and time-consuming facility modifications are necessary.
No need to pre-program path
Self-mapping with onboard PC
Easy setup and short installation time
Robust 24/7 Round The Clock
Optimal Productivity To Meet The Most
Demanding Operations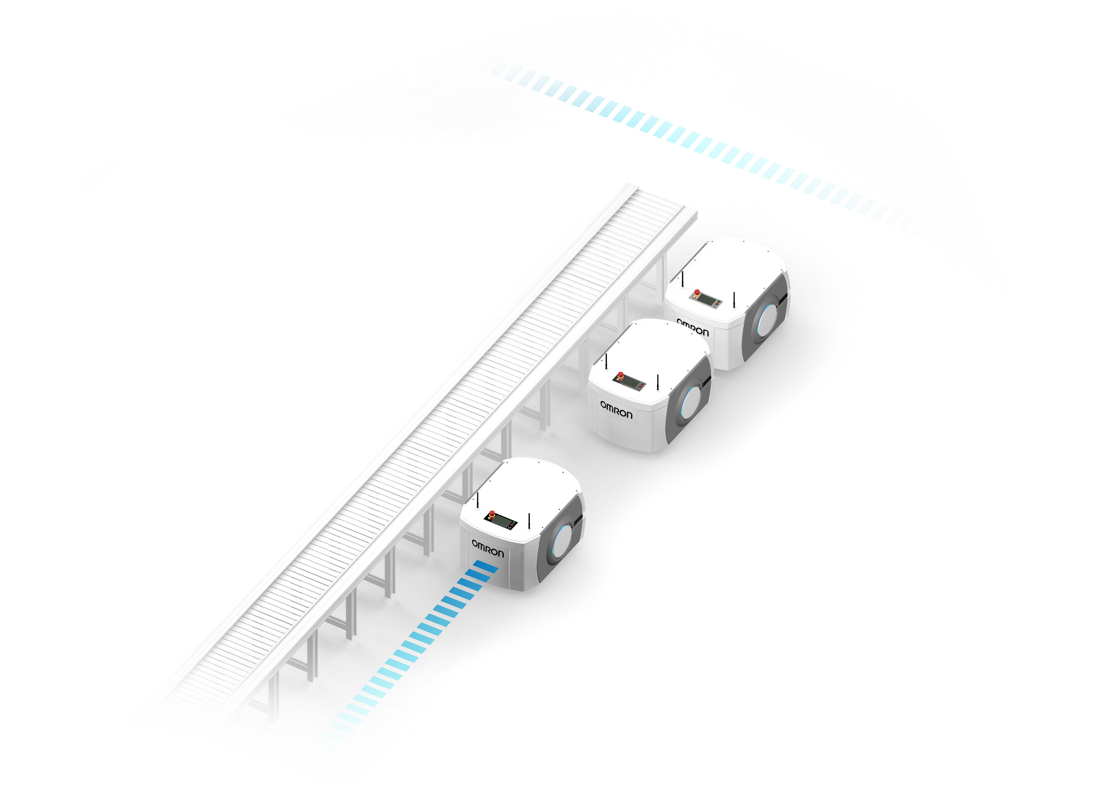 Overcome challenges for 24/7 demanding operations
With increasing globalization, manufacturers today may need to perform 24/7 round-the-clock operations to cope with increased high quality production demands. This can be a real challenge for industries that are heavily reliant on intensive manual labour.
Our robust, flexible design enables endless configurations to manage even the most demanding 24/7 operations. Users can save on configuration costs as OMRON Mobile Robots are capable of adjusting instantly to the new workflows.
Capable of operating in highly dynamic environment
Proven worldwide installed base of more than 800 units
More than 17 years of industry and technology expertise