Technology
Advanced, Integrated Technology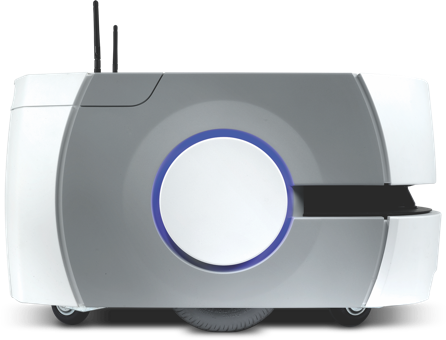 The Most Advanced
Autonomous Intelligent Vehicles
From warehouses, distribution centers, manufacturing, medical to other challenging environments, OMRON Mobile Robots are designed to be highly versatile in receiving, transporting and delivering materials or goods.
Smart Mapping and Navigation
Equipped with patented Acuity technology, OMRON Mobile Robots have robust self-navigation system for operations in any dynamic environment - even when there's constant movement of people, pallets, carts and forklifts, and while shelves are being emptied and restocked.
How It Works
It identifies overhead lights and overlays the "light map" with the "floor map", making it navigate easily especially across wide-open areas in large warehouses.
Watch The Video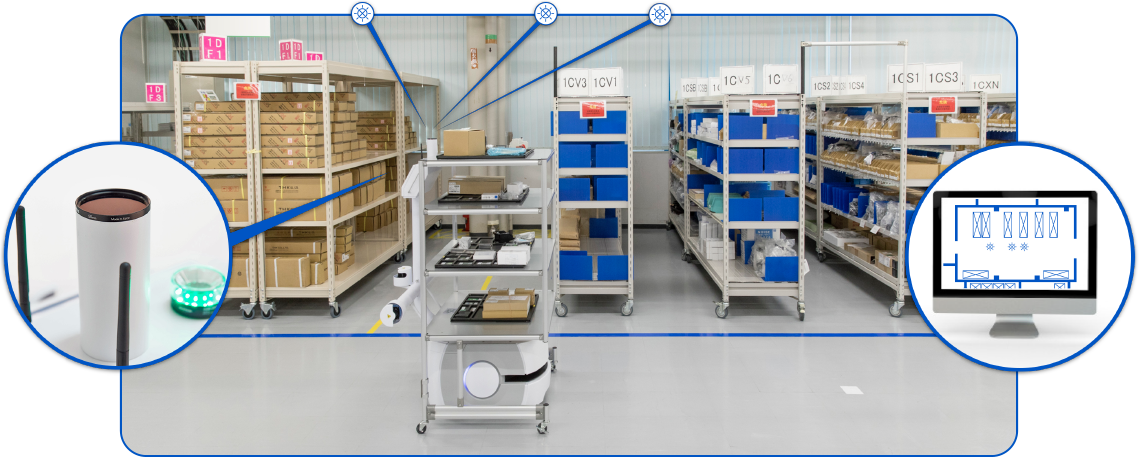 Safe To Work Along People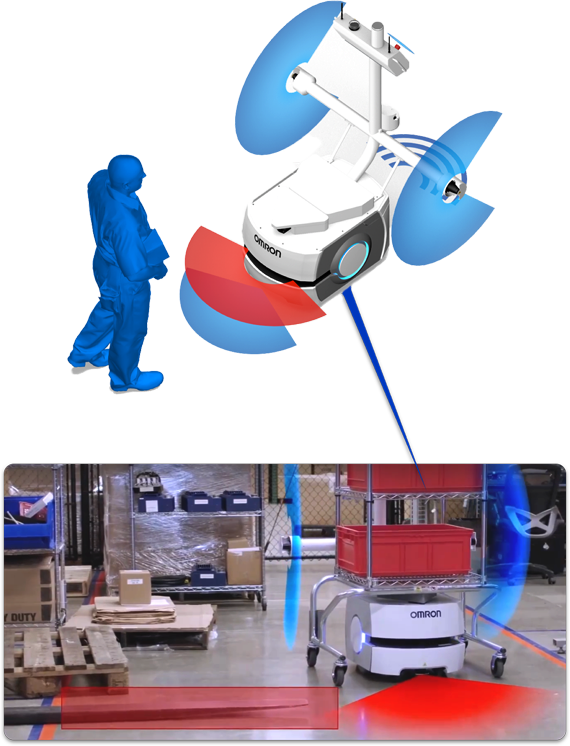 Obstacle
Laser Detection
Our mobile robots are fully safety compliant*. They're equipped with on-board intelligence and sensors to avoid obstacles and choose the best path to complete a task.
Sensors:
Safety Rated Main Laser
Lower Laser
Side Lasers (Patented)
Front Bumper
Rear Sonar
Rear Laser
Based on the speed of travel, it will trigger an emergency stop to prevent vehicle collision. This intelligent movement makes them safe to operate alongside people as collaborative machines.
*Safety standards: ISO 12100, ISO 14121-2, ISO 13849-1, IEC 61010 (battery only), IEC 60950 (battery only), EN 1525, ANSI B56.5 Part 3, JIS D 6802, IEC 60204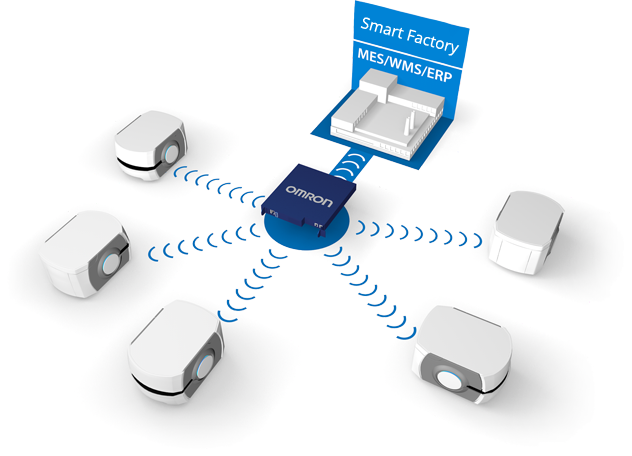 Fleet Management With
Adept Enterprise Manager
When multiple AIVs operate within an area, it requires a robust management system capable of supervising the fleet and interfacing with the operational environment and its associated infrastructure, in order to achieve high efficiency.
Introducing Adept Enterprise Manager, it is a network appliance that provides coordination of mobile robots, material tracking, job allocation and traffic control across the entire fleet.
A fleet of
Mobile Robots working in action