Enhance your Factory and Warehouse

with Enterprise Manager
Omron Enterprise Manager makes mobile robot fleet setup and maintenance a snap. Combined with an intuitive, visual interface, it is easy to define jobs, map routes, monitor each robot's status and adapt to facility changes.
Centralized control means you see the big picture, and have the power to manage your work flow in real time for maximum efficiency.
Optimize Efficiency
1
Intelligent Job Assignment
Reduces wasted time and movement by continuously looking ahead to anticipate which robots will be best positioned for upcoming tasks.
2
Managed motion
Ensures smooth operations in busy environments by coordinating traffic flows and efficiently sequencing pick-up and drop-off at target locations.
3
Traffic Control
Notifies converging robots of their predicted paths, allowing them to re-calculate and avoid collision in the most efficient way.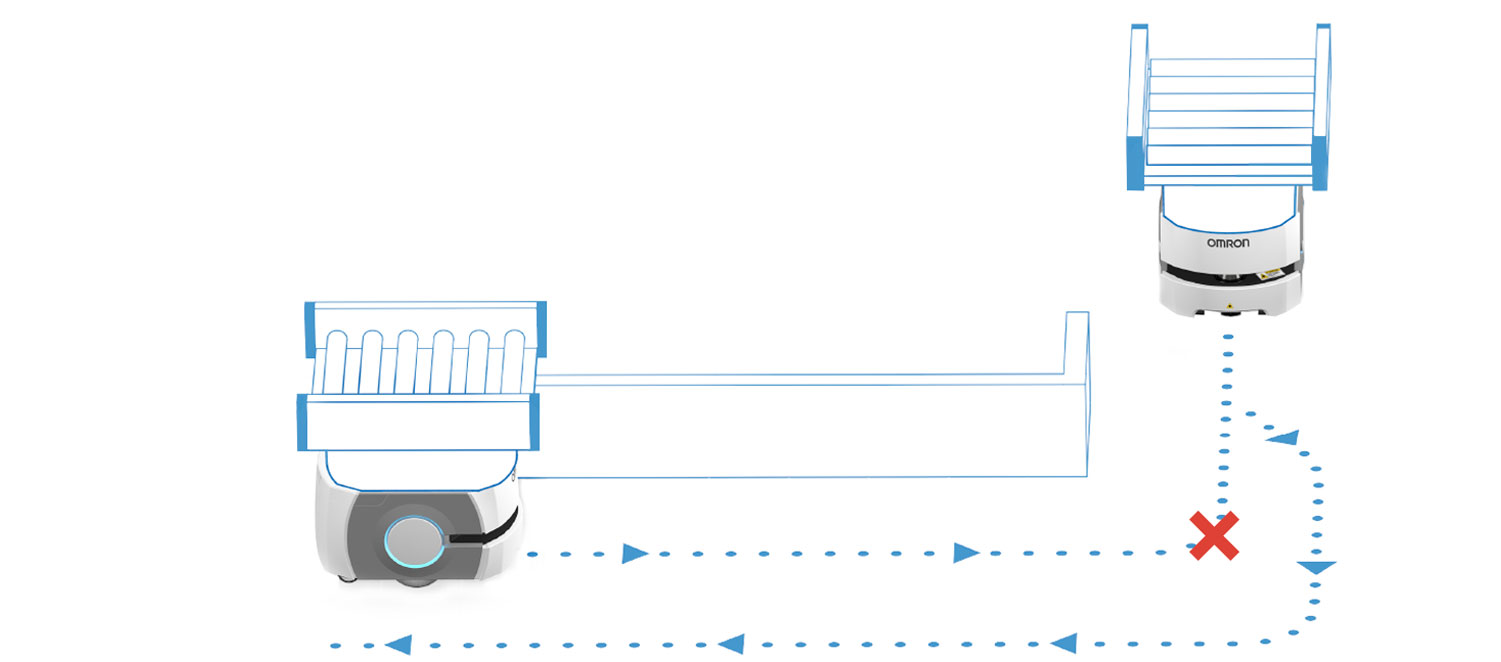 Maximize Uptime
4
Automatic Updates
Performs updates automatically across the entire fleet.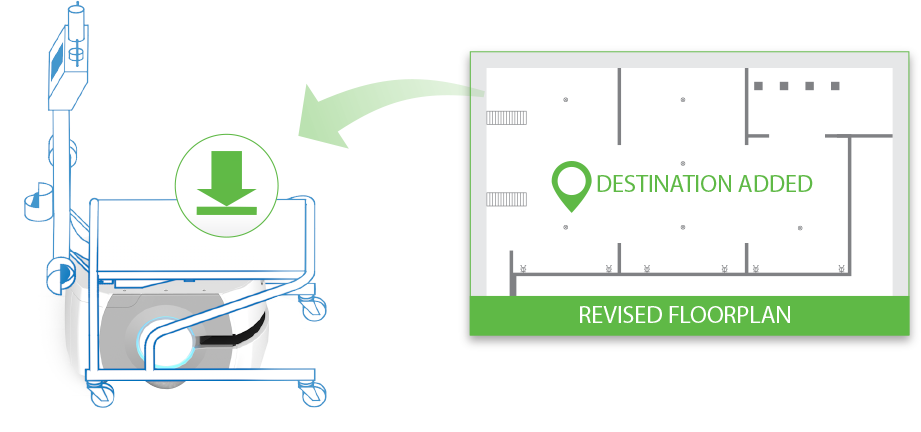 5
Charge management
Tracks battery power of the entire fleet, directing robots to their nearest available, or preferred, docking station on a schedule that ensures continuous fleet operation.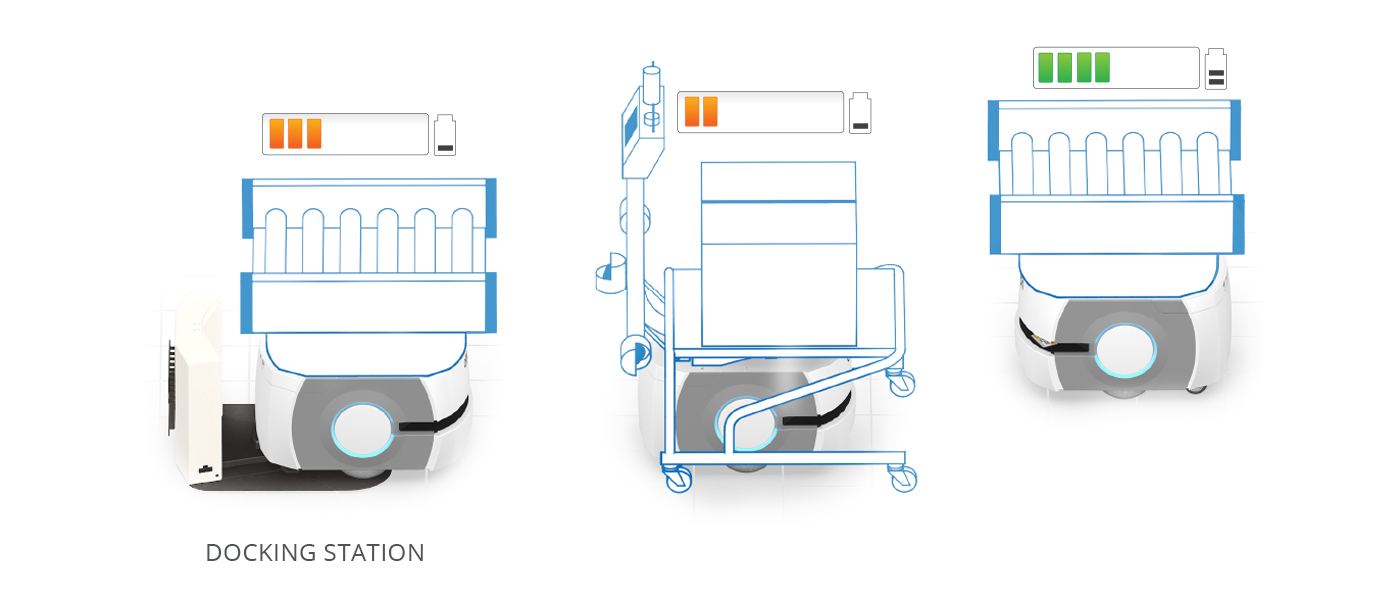 Increase Flexibility
6
Easy integration with IT systems
Enterprise Manager can connect to your MES, ERP and WMS so that jobs can be propagated automatically to the fleet in real time.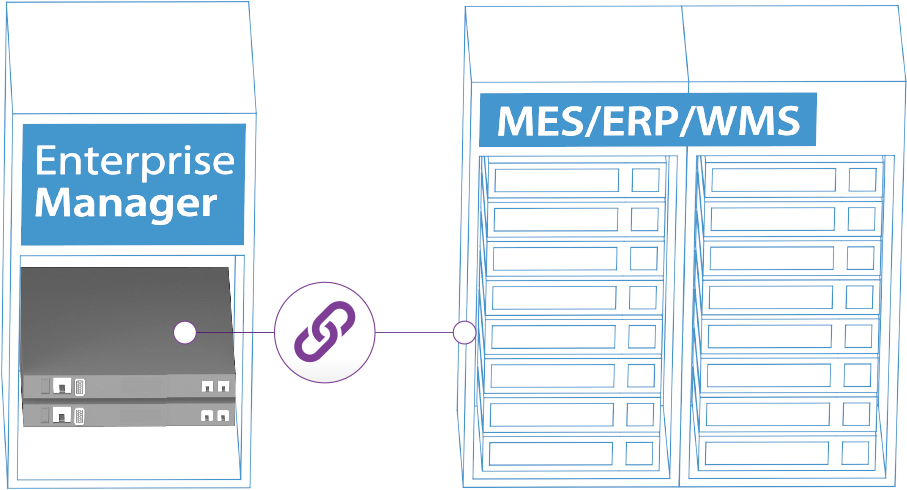 7
Skill administration
Understands the capabilities of each vehicle in the fleet, and always makes sure that the right job is assigned to the right robot.